I made this dynamic duo(trio!) a mohawk each and they were kind enough  to share some of their photos with me. Looks like they had themselves a  ball rockin' out with their hawks out at what looks like one of the best  baby showers ever!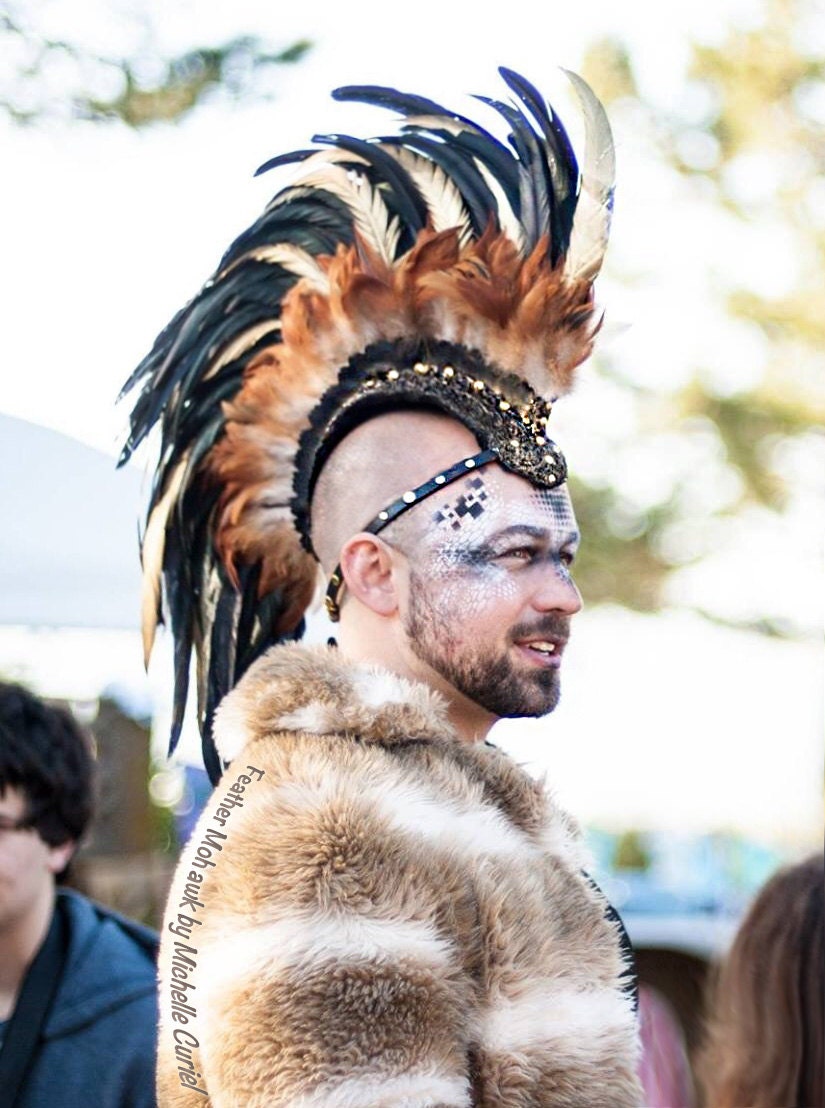 No hair/Short Hair? No problem! Select "Strap" on any of the mohawks or let me know in the notes and I can turn any mohawk style in my shop into one that comes with an adjustable strap!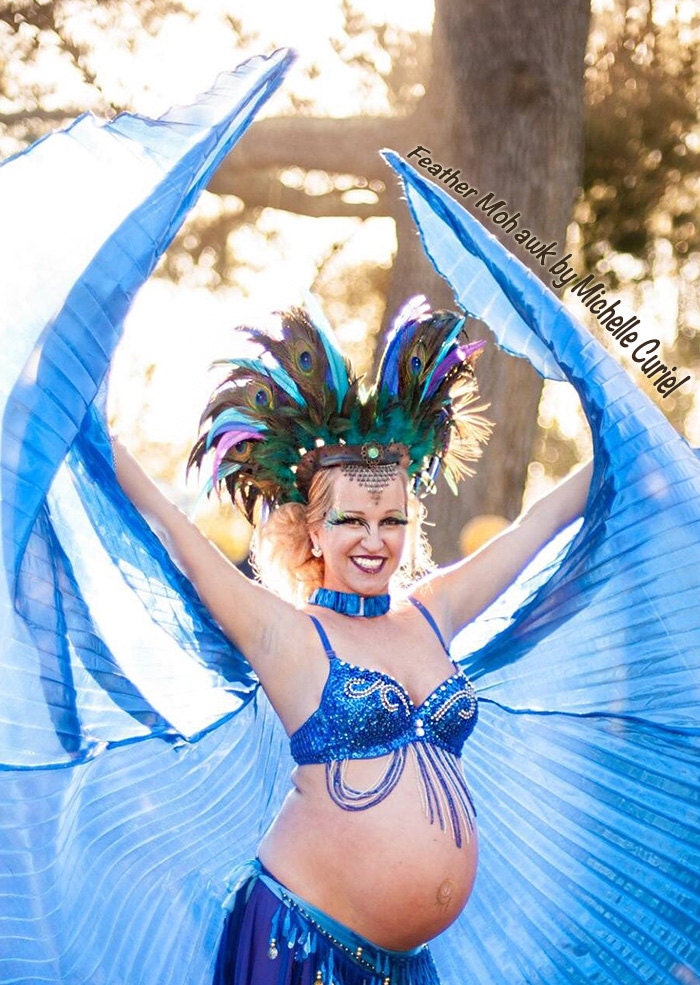 This  radiant goddess took the mohawk I made her and created a whole new look  by opening it up and rocking it flared out! Magnifique!